Welcome
This is Cookie Cupboard 9
A well sugared, cookie selling machine
The girls and their volunteers of Communities: 246, 235, 253, 241, parts of 240 and 244 .
The cupboard is located at the McLures Moving and Storage, 167 Colchester Road (2A) in Essex. Storage Unit #337
The warehouse is just a little south on 2A of where 289-the circ meets Susie Willson Rd.
Come through the gates and turn to the right.
THIS IS NOT WHERE YOU PICKED UP YOUR INITIAL ORDER
eBudde closes for troop entries on April 15th
For pickup schedule times, please scroll down the page or click schedule on the green bar.
Status
6/16 - It is likely that most of the cookies left will be going to the National Guard this week.

At the beginning of the cookie booth time I encouraged us to : LETS MAKE IT TO 35,000 BOXES THIS YEAR
Well - WHAT A GREAT GROUP OF COOKIE SELLERS - WE PAST THE 35,000 MARK WELL BEFORE THE SALES TIME ENDED !
AND.... We ended at 42,240 Boxes ! I will post more detailed sales info as I get it. Keep selling those left overs - hopefully everyone has sold them all by now .
THANK YOU to all the Adult Volunteers and Parents who have helped the girls sell cookies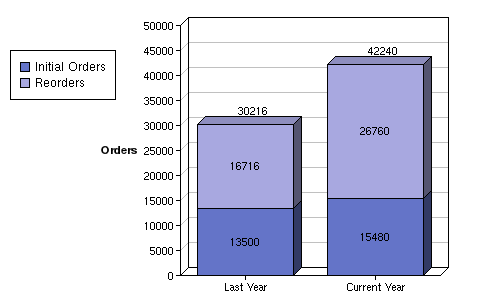 Ordering For The Next Booth by Monday Night (Yea - we've got this now - be sure to pass it on to new leaders next year!)
The girls have done a wonderful job selling lots of cookies at Booths and Extras. So that all the girls have a chance across the council, we need to keep to our ordering schedule of having orders in by Monday night for Friday pickup. Kathie places the re-order for the cupboards on Tuesday morning. If orders come in later, it throws off the reorder schedule and causes a delay in having enough cookies available. This means any orders placed after Monday night will only be filled - or partially filled after prior orders are filled, in the order of when the request was placed on eBudde. Thanks for all your efforts helping the girls with the sale.
If you have any defective boxes, bring them by the cupboard to exchange them for another box.
If anyone has any returns from booths that were last weekend, they should be back to the cupboard by Wednesday. 25% of what you took out can be returned.
Toffee-tastic - What did we think of them ?
As soon as you have planned your Booth times, place your order into eBudde and enter the pickup date to be just before your booth. Don't forget to make sure your booth date is on Cookie Locator, so customers can find you.
Troop Number Notes
I'll try to match the pick up time you entered into eBudde as close as possible to when I'm at the cupboard, and in the order that the request was placed in eBudde - sometimes there are several people requesting the same pick up time.
PULLED means your order has been assembled in a pile and waiting for the pickup time.
Independant Girls Orders:
Using the Cupboard
Please keep these things in mind when placing a cupboard order:
Always Check The Calendar Schedule below, for cupboard times before coming to the warehouse.
I will post notes for your troop number letting you know when your order is ready to be picked up - which would either be Wednesday or Friday if the order is placed by Monday . Monday cupboard time is mostly for returns. If I have enough supply, extras and small booth orders may be picked up then.
I will usually have cupboard hours on M W F after 12:00, during the day (because it is a storage warehouse with no power - lights, and it's warmer after 12 when the sun comes to that side of the building ). If you are totally unable to make it there during daylight, please let me know so we can make other arrangements.
Very important - Fill in your contact information on your cupboard order - Name, Phone Number, eMail address.
To ensure we have enough cookies for everyone's booth and yet not have cookies left at the end of the sale, Please place your orders for your booth as soon as you know the booth date or at least by the Monday before your scheduled booth so it can be picked up on Friday. This gives me time to get them ready for you and find more if there is a shortage. This is one of the reasons for prompt returns, so they are back and can out again for someone elses next booth. BUT.. as an occasional exception - Since we don't want any spontaneous booth sale opportunities to be passed up, please check with me for availability of cookies, if you have short notice of a possible booth sale.
RETURNS: If you have cookies left from a booth sale and wish to return them (continued sale of leftovers is encouraged), you may bring back 25% of what you checked out for that booth. Remember, you can take out mixed flavor cases but returns have to be full cases of each flavor. All cases that you want to return, need to be returned the day after the booth sale or on Monday/Wednesday after a weekend booth. If I am available Sat. or Sun., returns could be brought to my house - email or call to arrange.
Internet connection at the warehouse: The connection is pretty good, so when I get a chance I am able to update this site while I'm there with any "emergency" cookie developments. - Email, call OR text my cell to contact me. 802-363-5565 - If you can - A Text is better, because if I'm helping someone with cookies I might not answer and will have to get back to you.
There is lots to look at on the eBudde site, littlebrownie.com and vipetraining.littlebrownie.com
There are Sales suggestions as well as instructions about how to work eBudde if you need a refresher or are new.
All suggestions and comments about how to make the cupboard work better are welcome ...
Schedule
| Monday | Tuesday | Wednesday | Thursday | Friday | Saturday | Sunday |
| --- | --- | --- | --- | --- | --- | --- |
| August 24 | August 25 | August 26 | August 27 | August 28 | August 29 | August 30 |
| | | | | | | |
Contact and General Cookie Questions